We are not trying to adhere to any labels. Our wine list constantly evolves, researching the best possible time of release with respect and praise to the land and producer.
About Us
Babyface Kitchen is a passion project. We are constantly learning, sharing and curating experiences every week. We grow and connect with our suppliers, staff and fellow industry professionals all the time. We are successful and content in what we do because we are truly passionate about our restaurant and what it stands for, we truly care about our customer experiences.
Menu
Designed to be creative, seasonal and most of all super tasty and interesting. We'll be delivering the highest quality of produce from around Australia, focusing on small farms and small batch producers, sustainable seafood and meat suppliers.
Learn More
Bookings
Reservations for babyface are highly recommended, to book in your party – use the link below
Learn More
Testimonials
"The DNA is strong, with distinct, satisfying, wine-friendly flavours from direct cooking methods such as grilling and charring, and recurring themes of smoke, umami, butter and pastry."
Local Business Awards - Winner 2022 'Best Restaurant'
We are humbled to have been announced as the Winner of Best Restaurant in the Illawarra Business Awards for 2021/22. This victory illustrates the effort and hard work our team have dedicated to our restaurant over the last two years and is a celebration of the journey we have taken to reach this point in our restaurant story.  We cannot thank the local community enough for the support we have been shown.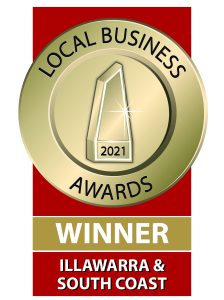 Events at Babyface
We have held a number of dinners focusing and showcasing industry Legends.
Our most recent dinners have celebrated: Giorgio Di Maria, Co-founder of Rootstock Sydney (largest wine festival in AUS for the industry) | Leading Australian wine makers – Tom Shobbrook, Anton Van Klopper of Lucy Margaux wines, Joel Amos, DRNKS to name a few. We like having fun and pushing boundaries!
Keep an eye out for our next event and join our newsletter to stay up to date with what we are doing next.
Gift Vouchers
Give the gift of great dining and let us take care of the rest! Purchase your instant e-vouchers here.
Learn More